The Kyrgyzstan Mountain Guides Association and the MountainPlanet.com project signed an agreement based on an informative cooperation aimed to support the official status of adventure guides in the global Alpine Community, assist during communication between guides and foreign customers, and popularization of professional training programs for adventure guides.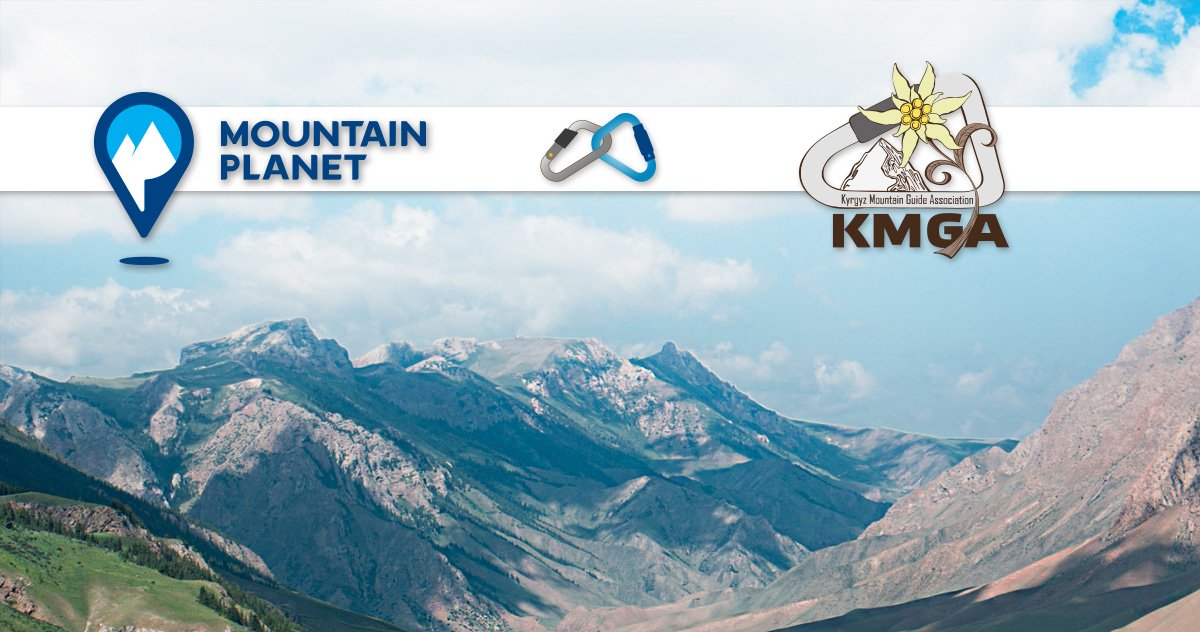 The MountainPlanet.com project is collaborative online encyclopedia about mountains and routes, an interactive platform for global Alpine Community with the mission to make mountains closer and safer.
Sergey Kofanov, Mountain Planet's project leader, a renowned Everest guide, two-times Mount Everest summiter, rescuer and the owner of major alpine awards: "Our audience consists professional athletes, guides and outdoor enthusiasts, as well as representatives of the outdoor business industry such as trekking, rock climbing and ski tour. We pay special attention to the activities of professionals providing different services in the mountains, because we know how important it is to have the most complete and objective information, particularly, about mountain guides, on whom depends people's safety. In cooperation with the Kyrgyzstan Mountain Guides Association, we expect to increase the awareness and trust level to the professional guides community internationally."
Signing up for MountainPlanet.com gives following advantages for adventure guides:
1.   Completing your personal profile with detailed information helps increase visibility among registered guides around the world. Make sure you include your KMGA membership information to be listed with priority in the search results and guides' lists.
2.  You can attract more attention of overseas customers by adding your tours to the Mountain Planet database. Don't forget to request your customers to review your service by giving a feedback on Mountain Planet!
3.    Your mountains and routes expertise increases the community general confidence level towards you. Write on the personal blog, and add the useful information to the mountain and routes database.
4.    Online equipment rental is an extra income for adventure guides and Mountain Planet will help you avoid any fraud.
Get additional information and assistance while completing a personal profile and listing tours by emailing pr@mountainplanet.org